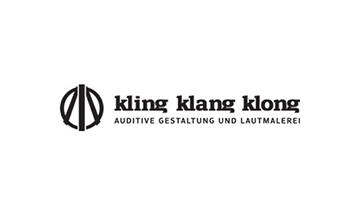 We are a versatile team experienced in composition, sound design and programming. Our work with sound and music can be found in exhibition spaces, films, videos, interactive installations, and stage performances in the fields of art, entertainment, and business.
We are used to work with interdisciplinary teams, developing concepts from the core idea, throughout first mock-ups until the final realization. We create automated sonic environments for complex interactive multimedia setups. Wander virtual worlds in a binaural 3D-Headphone-Engine or experience immersive multichannel-compositions in real spaces.
Apart from our love for new concepts and technologies, the core of our work is still the craftsmanship of sound and music itself. Every project is a new inspiration and challenge to develop a tailor-made sonic thumbprint.