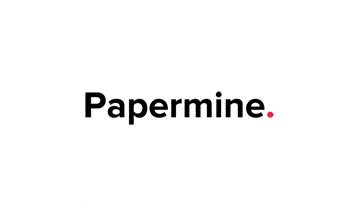 Papermine's disruptive approach: Create – Curate – Publish – Share – Boost
Built with non-experts in mind, Papermine aims at becoming the biggest one-stop-shop for content marketing in the next three years.
Papermine's editor has state-of-the-art features that are yet easy to understand and use, giving its users the ability to bundle text, pictures, galleries and full length videos; style content using made in Italy design; Organize it into subsections, and have calls-to-action to delve deeper into it or convert readers into customers; Publish and share it online. everything without writing a single line of code or having any design or programming experience.
Launched in December 2014, Papermine counts on 30,000 customers and millions of views.