During this exciting evening Rinaldo will be interviewed by an old friend, and also industry titan, Lance James, Head of Production of Versus Evil. In a relaxed atmosphere they will reveal interesting insights from the industry's backstage and Wargaming Mobile's experience of establishing and growing the global business from 2 to over 300 people and 6 offices across Europe, Asia and the CIS.
Rinaldo Andreolli, Managing Director Wargaming Germany and Head of Administration, Wargaming Mobile.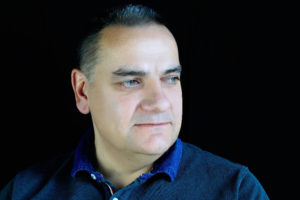 With over 15 years of experience in the video game industry, Rinaldo Andreolli is a veteran leader and a community expert. Shifting to mobile gaming in 2017, he currently acts as the Managing Director of Wargaming in Berlin. In this position, he set up Wargaming Mobile's operational hub in Berlin in 2017 and currently makes sure the company has a solid platform for success and growth opportunity in one of Europe's most buzzing and vibrant cities.
In his position of Head of Administration, he provides guidance to all Wargaming Mobile offices and establishes the infrastructure to further the company's growth.
Rinaldo joined Wargaming in 2011 as Vice President of Customer Relations in Europe and since then has fulfilled several key management positions, building and supporting Wargaming's Global Publishing Team. Later, as the Head of Publishing for Europe, North America and APAC, he oversaw and drove Wargaming's expansion into those territories.
We look forward to welcoming you to a tasty and instructive evening at the beautiful venue of WARGAMING MOBILE.