Creative Business Leadership draws on decades of proven study and practice in creative communication, media, and technology industries, while remaining alert; able to adapt with agility to changes in organizations, technologies, markets, and societies in order to forge the future. Questions answered…
• How are these far-reaching principles put into everyday practice by creative business leaders?
• In what ways are diversity and learning, community and complexity, at the heart of successful leadership?
• In which directions will Creative Business Leadership continue to evolve?
This lively discussion was hosted by a group of practitioners from the global community of the Berlin School, whose own continuous learning and developing leadership qualities demonstrated the power of Creative Business Leadership and helped others to adopt the approach in their lives and work.
Learn more about this event and Creative Leadership here at Forbes.
We would like to thank the panellists and our partners and supporters.
Über den Salon Kreativ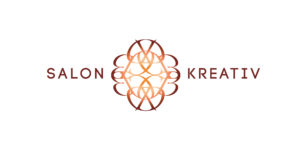 Das Kooperationsprojekt Salon Kreativ wird veranstaltet vom media:net berlinbrandenburg e.V. gemeinsam mit der Senatsverwaltung für Wirtschaft, Energie und Betriebe (SenWEB) und Projekt Zukunft.
Die Initiatoren wollen mit dem Salon Kreativ ein Format anbieten, das aktuelle Themen der Kreativ- und Werbebranche aufgreift. Bei diesem Format treffen sich Entscheider aus Media- und Kreativwirtschaft fernab vom Business-Alltag in exklusiver Runde. Der Austausch zwischen den kreativen Köpfen und den geladenen Experten steht dabei im Vordergrund.