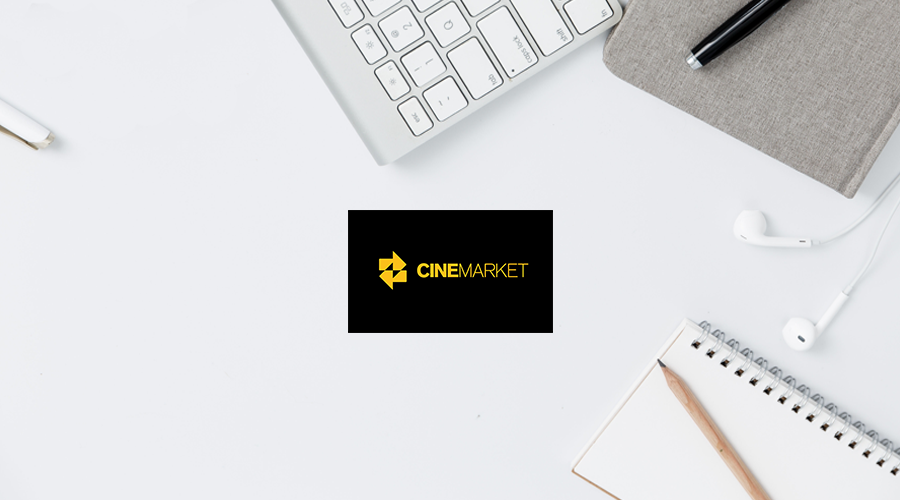 Disrupt the industry with us: Acquire film catalogs, new buyer and seller of film-rights, support the sell of film-rights and develop our network in the film industry. Cinemarket is a global, transparent B2B marketplace for film professionals. The object of the Company is to establish and operate an online trading platform for film licenses, to trade film licences and to participate in film productions.
Working at Cinemarket
We are a team with a vision! We offer you the opportunity to work directly and responsibly with the management in an exciting environment. Become a part of a young, growing company and create processes and structures. Cinemarket makes the connection and the transaction between Seller and Buyers easier and fairer. How? By electronically representing and licensing intellectual property. By developing and advocating legal standards of new license agreements. By recording ownership and transactions on a public blockchain. By developing a secure high quality film distribution interface.
Cinemarket is a fast growing startup. We currently work in a decentralised team in five different cities: Berlin, Potsdam, Paris, Lyon and New York. We are creating the new standard for the industry in terms of rights management, exchange and waterfall collection. Our team is made of film lovers and tech enthusiasts believing in transparency, fair exchanges and trust for the industry. Join us!
Head of Sales & Acquisition (d/m/w)
Job type : Full-time, Part-time, Home-Office possible
Experience level : mid – senior level
Role : Sales and Acquisition Manager
Industry : Movies, Tech
Company size : 10-20 people
Company type : Private, Startup
Locations : Berlin, Potsdam, Paris, Lyon
Ideal start date: 1st April 2020
Benefits:
Provision on the profit, per Transaction
Flexible hours
Home-Office possible
Work on high visibility projects
Opportunity to grow
Your tasks:
Acquire film & TV catalogs from rights holders worldwide, including production companies, sales agents, distributors, TV stations, DVD publishers etc.
Promote the catalogues on Cinemarket to Buyers worldwide: sales agents, distributors, OTT platforms, TV stations, DVD publishers…
Manage buyer and seller accounts to grow license sales.
Attend most of the A-list markets (EFM, Cannes…)
Develop the network and the prestige of Cinemarket in the film industry.
Under the guidance of the General Manager, you work independently and proactively. You set goals, and only results count for you. You continuously assess the need for improvement, champion change initiatives, and remove obstacles impeding increased performance.
You will:
Develop leads, prospects and relationships.
Create content preference profiles for channel buyers.
Use market data and competitive intelligence as a tool to inform sales and negotiations.
Suggest feature improvement for our platform to increase sales.
Identify and develop processes that improve sales.
Continuously keep up-to-date with the industry, news, events and related knowledge.
Report and manage License sales volume growth and catalogue growth
You're familiar with all major international film markets, and collaboratively create a year-round schedule to attend them. Our platform disrupts the traditional industry with technology, enabling industry-first value propositions to every filmmaker and streaming channel around the world. Our tech allows for large scale, low cost operation unlike any other traditional industry player. We grow fast and we are supported by major players.
Our ideal candidate worked as or with a Sales Agent, Distributor or Production company in the distribution and sales departments – but sees the writing on the wall and wants to join a new generation of film industry. Good written communication skills and passion for indie film is a must.
Required skills
3 to 5 years experience in the sales/acquisition area.
Outgoing, active, open personality.
Preferred skills
Strong relationships in the industry.
Visited major film markets (AFM, EFM, Cannes, etc.).
Perfect English skills are obligation.
French, German language skills (written and verbal) are a plus.
Are you interested? Then send your resume, a cover letter and your references, stating your possible start date and your salary expectations – before the 29th february 2020 by e-mail to: melanie@cinemarket.io
Last but not least: We don't hire profiles – we hire people. If your background is a little different, but you still believe you could be a great addition to the CINEMARKET team: Apply today!
For more information: www.cinemarket.io