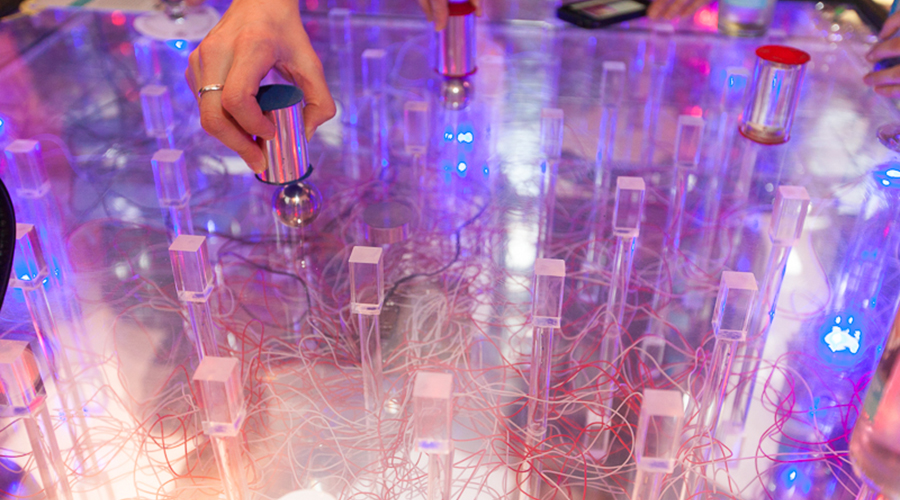 games:net networks indie studios as well as established players, national and international companies with useful contacts within economy, politics and research. Regular networking events offer a platform for promoting the multi-faceted exchange between the actors in the ecosystem around the games industry.
The continuing dialogue between the games industry and the institutions and supporters on site lead to a healthy ecosystem in the region. This includes not only the dialogue with state politics, but also at the national level. games:net has set itself the task of improving the conditions at the location and to show and support the diversity. We are the mouthpiece for the capital region and create visibility for our member companies.
Activities and offers of games:net
Regular networking events within the games industry and beyond
Exchange / Roundtables with representatives of politics, institutions and funding institutions
Professional roundtable discussions
Shared booths on international fairs (gamescom, Nordic Game and more)
Delegation trips abroad
Access to investors (Investors' Dinner)
Arrangement of personal and individual contacts in the network and beyond
More visibility on site through multiple communication tools
Services in the field of recruitment (Job Market, Industry Day, job newsletter, HR_netWork
Cross-industry contacts in the media and digital industries
games:net berlinbrandenburg is an initiative of media:net berlinbrandenburg and part of Games Germany.
In preparation for four of our upcoming events which will take place in 2019 we are asking the games:net members to send me some examples and descriptions of your field of work (in form of links). You can find further information on the right side under "Mail me what you got".
 Media Partner