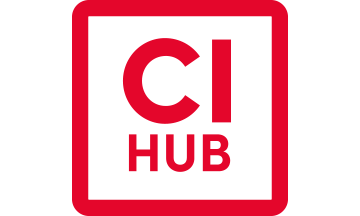 CI HUB is the leading digital asset aggregator, enabling you to work smarter and more seamlessly without hopping between business applications. The philosophy behind CI HUB Connector for Adobe Creative Cloud, Microsoft Office365, Google Workspace, Figma, Sketch, SharePoint, and WordPress is to be a single source of access to centralized data and assets in your marketing ecosystem.
CI HUB is a fast-growing SaaS company with headquarters in both Potsdam and Frankfurt. After the launching the product in 2020, some of the largest companies in the world are already using CI HUB as an integral part of their marketing tech stack.
CI HUB has been able to achieve this by having the best connector on the market and building connectivity to the biggest DAM, PIM, MAM, Stock images providers, right managements, Cloud File hosting, and Automation tools.
Whether you work in the creative department, planning, sales, documentation, or digital rights management – you access verified and compliant content in real-time.
Accessing source systems via a web browser was yesterday. Accessing content and tasks within applications is the new way to work.
Find out more at Why CI HUB