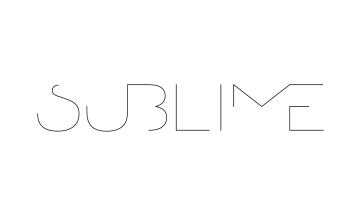 Elevate your vision
SUBLIME is a high-end post-production studio for photographers and agencies in Berlin with 10 years of experience creating moments of intensity and distilling the essence of ideas in images.
SUBLIME evolves significant signature looks for campaigns, visual concepts, artworks, editorials and photography pools. From colour grading1 and creative retouching2 to computer-generated images3 and extensive compositings 4, SUBLIME offers the full range of services at the highest level and accompanies the entire production process inhouse and with a network of partners and collaborations.
The Portfolio of visual worlds covers a wide set of creative solutions for portrait5, lifestyle6, still7, cgi8,  transportation9, as well as gifs, clips and short videos for social media.
Enter the Sublime imagery
SUBLIME expands images and spaces, creating a feeling of depth, balance, liveliness and intensity. The technical becomes vivid, the contrast harmonious, the complex simple,  the foreign familiar. SUBLIME creates a unique intensity, the image strikes narrative sparks. .Staging and precise craftsmanship, atmosphere and spontaneity merge and reinforce each other.
Evolve your values
SUBLIME's approach is based on an indepth cooperation with studios and artists, providing them with the best technical support and knowledge in order to create the most engaging and inventive work.
Customers specialise in different fields with individual goals and values, Sublime recognises these singular characteristics of their visual targets and strategies, capturing that rare sublime moment..
Enriching visuals with a deep passion for craftmanship and creative spirit has led to many successful and long-term relationships with highly-regarded agencies and award-winning photographers.