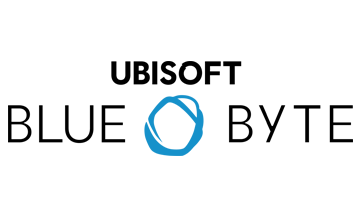 The studio opened its doors in 1988 and was acquired by Ubisoft in 2001. Since then Ubisoft Blue Byte has been located in the city of Düsseldorf, Germany and in 2014 expanded with the acquisition of a new branch in Mainz. Recent projects include Anno 2205™ which launched the acclaimed city-builder series into space. Additionally, Ubisoft Blue Byte works in close collaboration with Ubisoft Montréal on projects such as For Honor™ and Rainbow Six® Siege.
Other teams develop and operate browser-based games, such as The Settlers® Online as well as Ubisoft's Uplay platform.
In 2017, an additional new studio is opening in Berlin, which will collaborate closely with the existing Ubisoft Blue Byte studios on more AAA games.
To learn more, please visit www.bluebyte.com.