This time we will focus on the rapid developments in the field of Artificial Intelligence – a topic that challenges both the games and the film industry in visual production and opens up equally exciting opportunities and potentials.
We will kick off with an impressive keynote presentation by David Bennet, Founder and CEO of Mimic Productions, who will cover the topic of "The Use of AI Humans in the Games and Film Industry, exploring the Boundaries of Creativity, Case Studies, and the Outputs of our Technological Advancements." Afterwards, our panel, moderated by AC Coppens, will delve into the thoughts and experiences of Christina Caspers-Roemer, Managing Director at TRIXTER, as well as Reynald François, Creative Director at Ubisoft Berlin, and David Bennett. After this phase, we will open the discussion to our guests for an enriching exchange. The evening will be rounded off by a convivial get-together, which will provide space for personal conversations and making valuable contacts.
In addition to these exciting program points, you can also expect entertaining and interactive networking at the various gaming stations.
The location is completely barrier-free. The program will be held in English.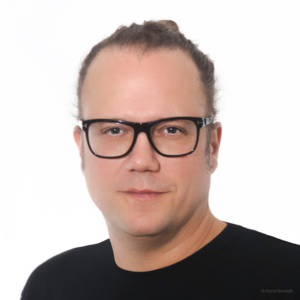 David Bennett, Founder and CEO at Mimic Productions 
David Bennett has over 27 years of experience in the VFX, performance capture, 3D gaming and VR industries. He has played a major role in the development of facial animation, his credits include Hollywood's blockbusters and has invented many new tools and techniques to streamline and enhance the capabilities of the internal technology. He founded Mimic Productions in 2012, a leading studio that makes the world's most realistic digital characters, for all industries and imaginations, under one roof in Berlin, and now after years of incubation he is ready to take over the AI driven chatbots market with Pixel Thinkers.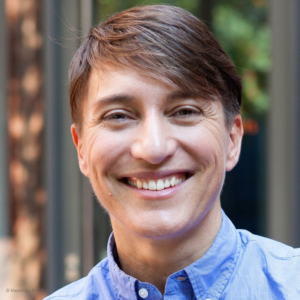 AC Coppens 
AC is a strategist, curator, speaker and founder of THE CATALYSTS, a boutique agency boosting the development of innovative and creative players in digital technology, media, science and film, music, design and the arts. Blending critical thinking, creative strategy and future-oriented research, as well as a solid background in the performing arts, AC is frequently invited to major international events to host, present keynotes, and moderate thought-provoking discussions.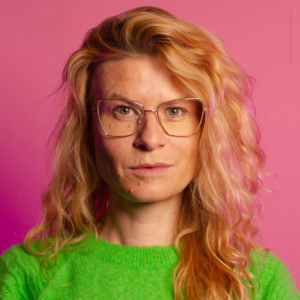 Christina Caspers-Roemer, General Manager at TRIXTER 
Christina works as General Manager at TRIXTER. TRIXTER is one of the leading VFX studios in Europe. With her team, Christina works primarily for international studios and clients, as well as large scale streaming service providers. In her position, Christina is responsible for the day-to-day business across all ongoing and potential new productions from acquisition to final delivery. At TRIXTER, Christina is also responsible for the evaluation of the latest technologies and their tailored application to each project.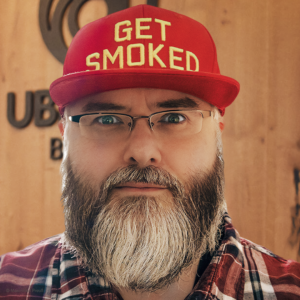 Reynald François, Creative Director bei Ubisoft Berlin
Trained as a traditional artist, Reynald has had a diverse career in roles including designer, engineer, artist, producer, and writer, both within and outside the gaming industry since the 90s. Beyond gaming, Reynald has delved into broadcasting, launched a print magazine, and written for comic books and TV animation series. He made his return to the video game sector in 2006 and is now a Creative Director at Ubisoft, working on iconic franchises such as Assassin's Creed and Far Cry. Presently, he's aiding the company in envisioning a future intertwined with AI.
We are looking forward to your participation and an inspiring evening!