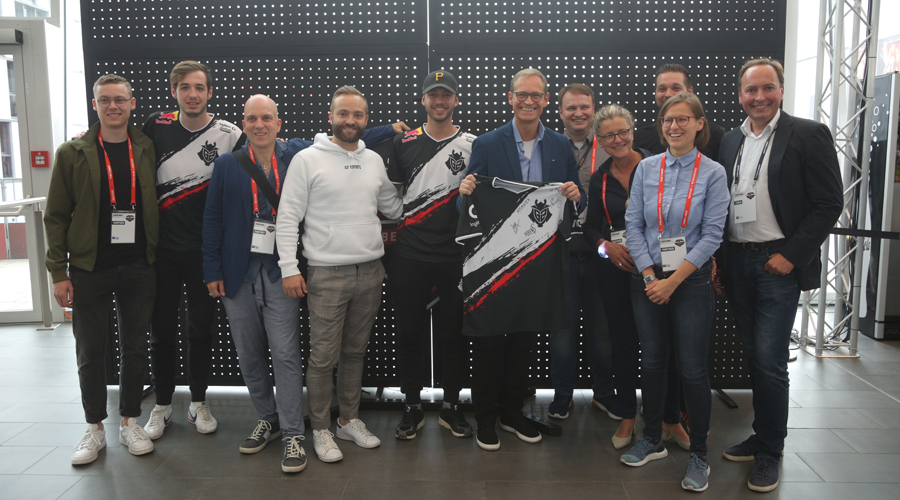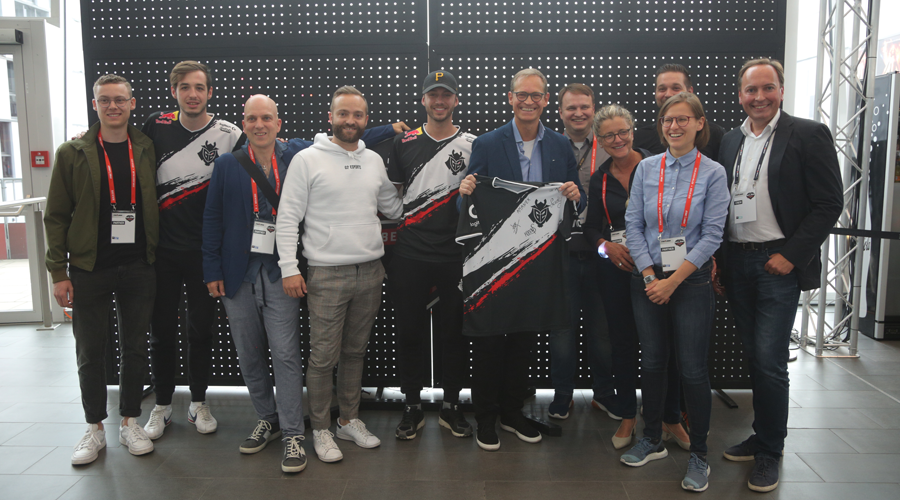 Jens Hilgers, Founding Partner of BITKRAFT, who is considered one of the founding fathers of Esports, welcomed Mr. Müller into the world of professional Esports during the opening of the reception.
In the Freaks4U lounge, the Mayor met leading Esports industry experts and immersed himself in the thrilling atmosphere of a professional Esports tournament.
Afterwards, the host of the event StarLadder showed Mr. Müller the production premises, where the video recordings of the games are viewed, analysed, edited and streamed in real time. StarLadder also explained in detail the impressive workflows and equipment required to transmit the show.
Lastly, during the Meet and Greet with the professional players of the G2 Esports team, Richard "shox" Papillon and Kenny "kennyS" Schrub, handed the Mayor an Esports jersey and provided him some practical insights into their exciting professional routine.
We are delighted about the exchange and Mr. Müller's interest in the rapidly growing Esports industry in Berlin and thank BITKRAFT, Starladder and Freaks4U for the reception.
Now we can say that nothing can stop the current development of Berlin as the Esports capital of Europe.
Photos: BITKRAFT