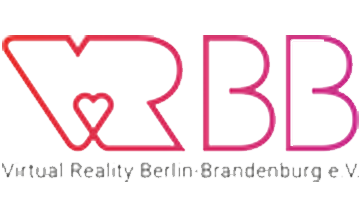 Our members are HighTech companies, established Media Companies, Research Institutes and Universities, Start-Ups, Freelancers and plain VR enthusiasts. VRBB is a One-Stop shop for innovative and high-quality VR and AR products.
Mission
Our mission is to develop a growing and sustainable VR industry by bringing together the multiple players and their expertise in Germany´s capital region in order to form a virtual conglomerate that can effectively partner with international associations in the area of 360° media, virtual-, augmented- and mixed reality. We will do this through international cross-industry networking and by actively generating business opportunities for our members. We are boosting know-how and technology sharing through our own platforms and events. We are supporting members getting access to public funds and subsidies. We are investing in Professional Marketing and Communication activities to position our members on the international stage.
Why
The international market for immersive technologies is growing fast. Virtual- Augmented and Mixed Reality are not just another medium or another technology for media content, it is an entirely new computing platform. To stay at the forefront of this innovation one needs more then digital high-tech know-how. Germany's Capital region, Berlin and Potsdam, are a unique combination of "story telling" competence and tradition with one of the worlds most vibrant high-tech start-up scenes. Potsdam with Studio Babelsberg and its more then 100 years of film making tradition just became one of 12 digital:hubs of Germany and the only one focusing on MediaTech. The region has a very active and large VR community, VRBB is the framework combining these different skill sets needed to take advantage of these new immersive technologies.
How
VRBB entertains different chapters focusing on different areas, from sales&marketing, events&communication to knowledge transfer and R&D. These chapters have regular meetings and communicate digitally. VRBB is also a key driver in the MediaTech Hub and pushes for the development of a VR/AR innovation center. One of the most visible activities is VRBB's VR NOW CON, an international conference, trade show and VR award taking once a year with satellite events happening across the year. Our Holographic Academy is another event format run by VRBB.