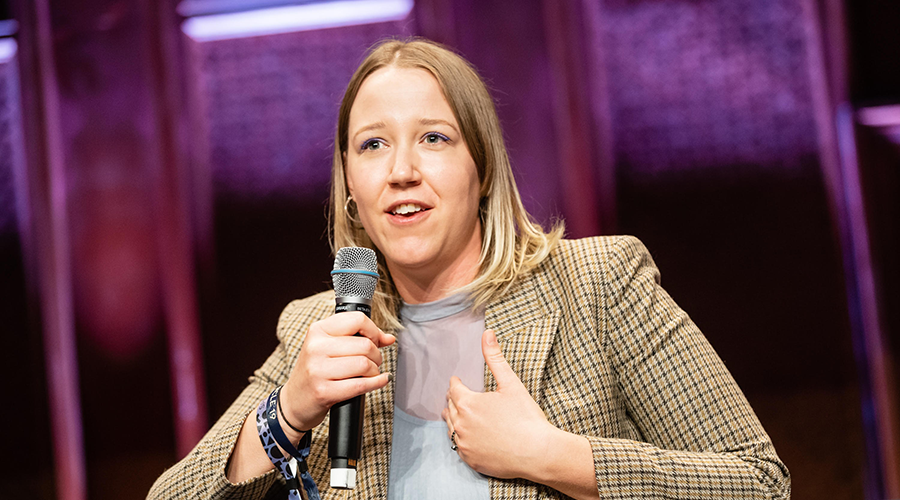 Hermione Mitford, Mimic Productions is a 3D studio focusing on high-quality, photo-realistic digital humans and characters. Your company won a lot of awards within the last three years. Can you please tell us a bit more about your business? What makes you unique?

With over 40 projects in production at the moment, Mimic Productions was founded in 2012 and we have been creating 3D animated digital characters for almost a decade now. We have witnessed a boom in demand for our avatars and with ten years of expertise, our artists are becoming strong specialists. We ensure to keep innovating in a fast-moving and transforming media landscape. We focus on character creation, motion capture, real-time integration and scanning technologies to create digital doubles for a broad range of projects, clients, industries and platforms.

A few years ago, the technology that we are using today was dominated by large film, gaming and technology studios. The techniques and pipelines that we use were exclusive to high budgets and long lead times. But at Mimic Productions, we have been catering to emerging industries and new ways of working with digital assets. Providing the full character creation service under one roof allows us to focus on photorealism as well as shortening production timelines and costs.

The pandemic has been an initiator, as we have seen a multitude of different decision-makers deciding to use digital characters in their projects. There has been a surge in demand from medical simulation experiences, corporate chatbots, artificial intelligence, real-time music performances and fashion campaigns – industries outside of the traditional film and gaming services. The world is waking up to the potential of using digital avatars in their projects and we are on the front line providing this service.

Can you give us an insight about one or two thrilling projects you recently worked on? Or is there one at the moment?

At Mimic Productions, our days are packed with unusual projects that range from music videos for rappers, 3D scanning for supermodels, motion capture for dance, facial scanning for video games set in space and designing social media 3D influencers. Out of all the industries that we serve, a particular project that stands out to me is when we staged a live performance of DJ Yellock in Tokyo where he was puppeting his digital avatar being projected across the space both live and in real-time. This new way of performing in both physical and digital spaces is the dawn of a new era in performing with creative technology. Innovative techniques in real-time have made high-quality real-time capture and performance possible in 2021 and I am sure that this is only the beginning.

Another outstanding project was bringing Leonardo Da Vinci's "The Mona Lisa" to life for a lingerie campaign. Mona Lisa is the most recognisable and famous portrait in our history, the whole world knows her face and her famous smile from a single angle. Using innovative techniques to build our own 3D photorealistic Mona Lisa allowed us to see her from a different perspective for the first time in five hundred years – it was a really electric moment and this was all built from a single reference image.

You´re based in Berlin-Wedding. What do you think of the city in terms of sustainable development of the digital industry? And what kind of industries do you think will be using 3D avatar characters in the future?

Berlin attracts some great intersectional talent that are both creative and technical. At Mimic Productions, we have been able to work with our Mimic team to cultivate innovative technology in creative ways. Our team are international, gender-balanced and of many different cultures and backgrounds which allows a great stream of ideas and perspectives that helps Mimic Productions to create the highest quality photorealistic avatars.

3D digital characters are being recognised by new and emerging industries as a cost-effective solution that allows you full creative control. With a click of the mouse, you can put your character on a beach or in a forest, change the colour of their outfit, make them dance in a certain way, or position a camera from a certain unique angle. The future of 3D digital characters has only just begun and we predict that nearly every single image that we see will be made from a 3D avatar, from advertising to fashion campaigns to everything in between – the media landscape will be full of photorealistic avatars that we will not be able to decipher between who is real and who is not.
Mai 2021
Bild: MP Mimic Productions GmbH