The gaming industry was one of the quickest industries to adapt the necessary changes that we all faced with the Covid-pandemic hitting us beginning of the year. Many companies switched to remote work even before the lockdown started and mastered the way of working from home for their employees. For some companies, the changes worked so remarkably well that they decided to let their employees choose, if they generally want to work remote from home or in the office in the future. To honour this positive handling of the current situation, this year`s Summer Reception themed "Masked Heroes".
Due to the regulations of the pandemic, the guest list had to be very limited this year and so an assorted group of 65 guests from the gaming industry were coming together at the beautiful venue OXI-Garten.
After a warm welcome by Lars M. Vormann (Head of games:net berlinbrandenburg) and Jenni Wergin (Medienboard Berlin-Brandenburg), the guests were invited to enjoy cold drinks and magnificent food from OXI's own star-chef Joshua Assar Jean Karlborg (Chef de Cuisine at OXI-Garten, worked seven Years at Bieberbau Berlin) as well as watch the live stream of the gamescom ONL, the opening ceremony of the digital gamescom 2020.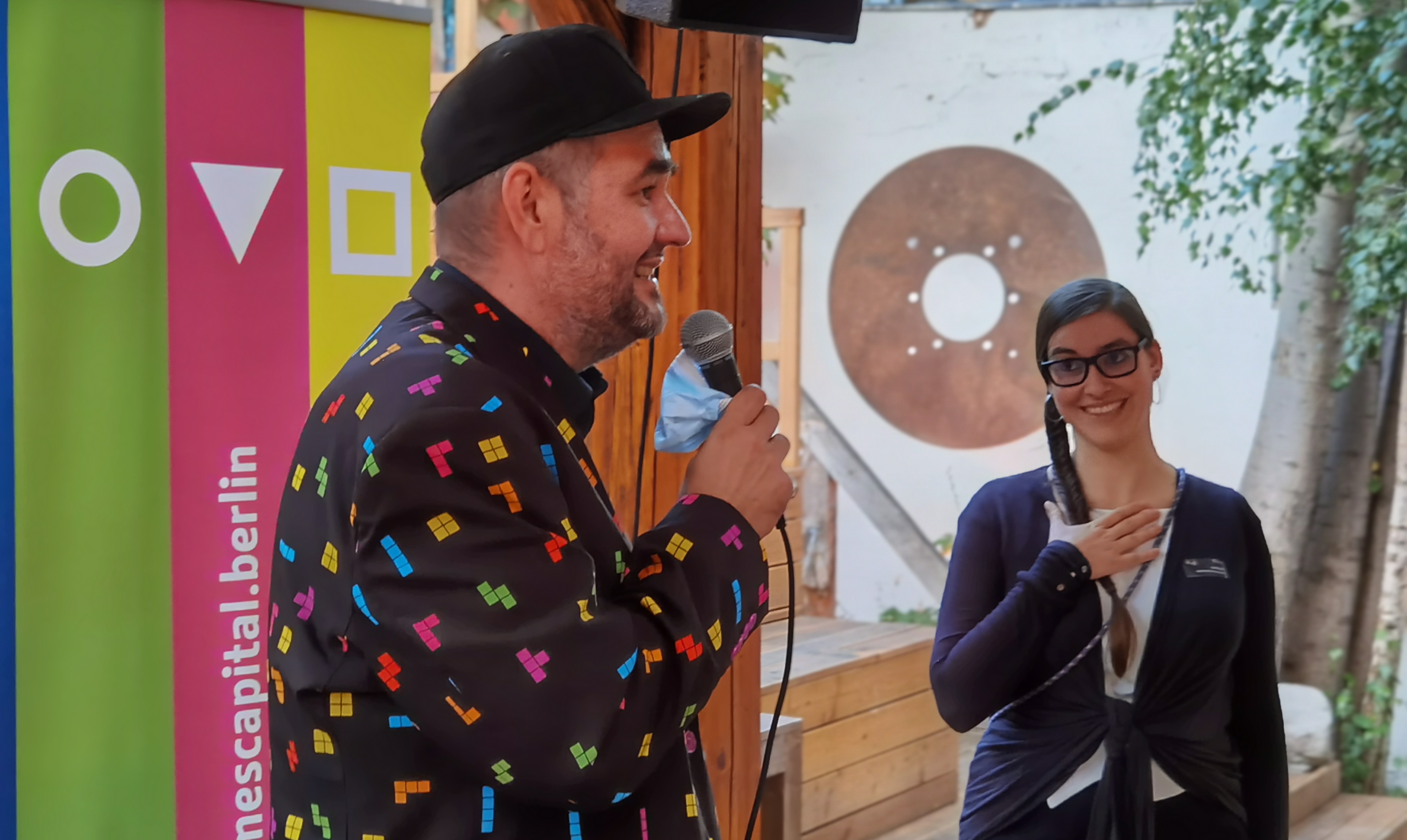 It was a very welcomed and deeply appreciated networking event for all guests, who were glad to be able to have the chance to talk to new and well-known contacts as well as enjoy to finally being on a physical event within the gaming industry. These events were sparse since the start of the pandemic, and everybody loved to have the opportunity to exchange news and views with other people from the industry face to face and not just via an online meeting platform, which has become almost the "New Normal" during these days.
We would like to say thanks to our sponsors Stratosphere Games and Medienboard Berlin-Brandenburg, our partners aws game tech, Berlin Partner, Flow Fire Games, GameDuell, G2 Esports, Terminal3, Ubisoft, Wooga and of course to everyone who joined us for making this a wonderful and remarkable evening.