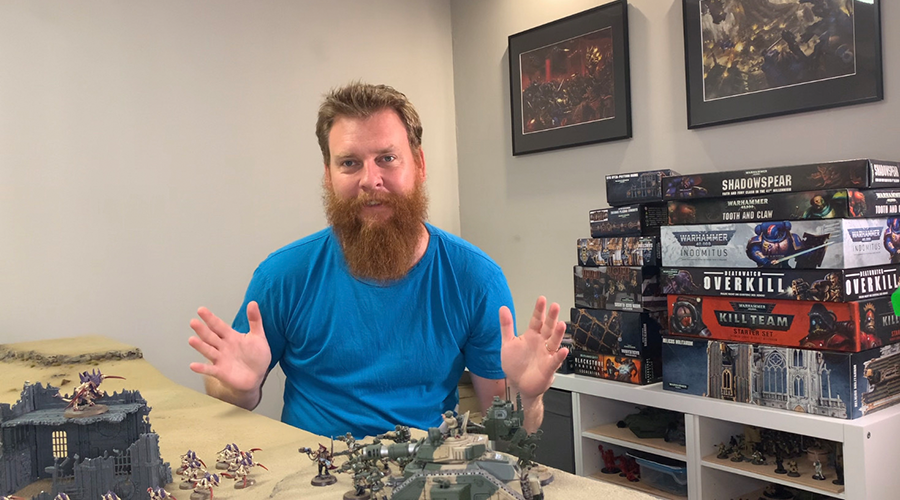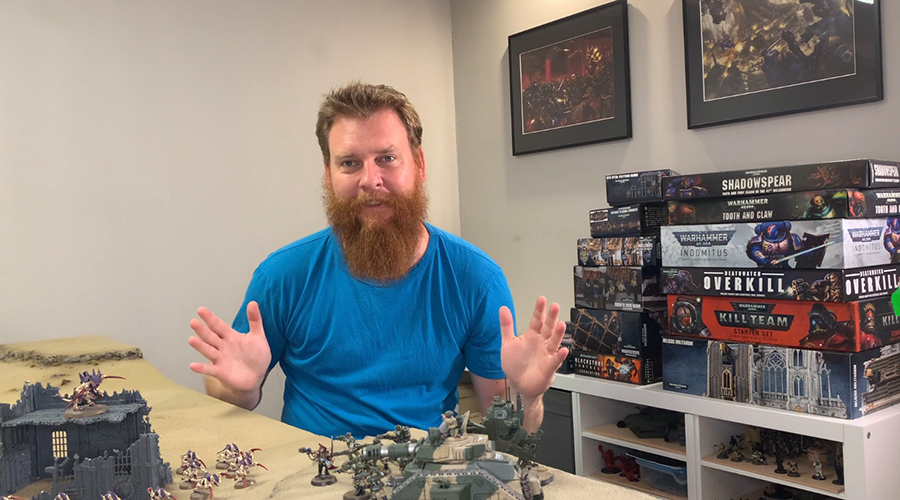 Wilhelm Österberg, since February you have been working on a new project. What can you tell us so far about the mobile game you are developing? Which partners are involved?

Yes, earlier this year it was made public that we were one of the recipients of development grants from BMVI, for our "project Loki". Now that we are a few months in, we are incredibly excited to announce that the project is a cooperation with Games Workshop and will be set in the Warhammer 40,000 universe! This is the richest sci-fi universe there is, and the most interesting – I've been a Warhammer hobbyist myself since the early 90s, so I may be biased! With the world having been developed by Games Workshop in Nottingham over the last 35 years (!) it's also the biggest sci-fi IP from Europe.
Importantly, we feel that Warhammer 40,000 is the perfect setting for us to develop our mobile tactical game expertise even further and make our most ambitious game so far. We're also excited about the opportunity of bringing entirely new players to the universe.

What is your ambition and what is the target group for the new game? What will make it unique?

A central target audience for us is the vast amounts of existing fans of Warhammer 40,000 around the world. The hobby is huge, wide and growing: From the start, it has been centred around playing the tabletop games and collecting and painting the miniatures. But there really is no one way of enjoying the Warhammer hobby. As the audience grows, more and more people interact with it in their own way. Some perhaps mainly enjoy the competitive play, others the collecting and painting of models and others still may spend most of their time on the stories taking place in the universe. There are already many novels to dive into, but new things happen here too: Recently a first couple of comic books have been released in cooperation with MARVEL, and there's already a Netflix show in the works. Over the years, there have also been quite a few digital games developed.
We feel that Warhammer 40,000 has not yet really broken through on mobile though, even with a decent number of titles released in the past. With project Loki we want to give players a tactical game experience both worthy of the IP and perfected for the platform. We also want to enable hobbyists, existing and new, to interact more with the hobby wherever they are.
Lastly, we aim to take all that we've learned working on earlier mobile games, both hardcore and casual, and make Warhammer 40,000 more welcoming and approachable than what we've perhaps seen before. Loki will be a great way for new fans to approach the Warhammer hobby.

What other projects are in your mind for the upcoming years? And how close do you work together with your other studio in Stockholm when it comes to game development?

As a game company relatively small in headcount, our main focus for the moment is definitely project Loki. We are also spending considerable time on operating our two existing games as continuous live services: Our first game "Legend of Solgard" and our most recent title "Rivengard", both with lively communities. Here, we are cooperating closely between our two studios and jointly develop our publishing platform, which we call "Floe". We're also quite seamlessly collaborating on the games between studios, with people from one studio not rarely jumping in to help the other build something. As a side note, the day-to-day of this type of collaboration has actually grown even more seamless now during the pandemic, as the concept of location has become blurred.
In games-as-a-service, it's often said that the real work starts after launch. This is not entirely untrue: With our community-focused approach of operating and growing the games together with the players over time, most of the active development work for us typically happens after worldwide launch. We expect to be expanding project Loki for years to come, on the one hand with heaps of new features and functionality, but also a continuous stream of exciting new content and events, much like all the new Warhammer 40,000 content released by Games Workshop.
As for what's next, we should be able to reveal the game's actual name very soon!
August 2021
Bild: (c) Snowprint Studios Germany GmbH