Visit us from September 20th to 21st at DMEXCO 2023 in Hall 7.1, Stand C28/B27!
Running order:
Wednesday, 20th September 2023
10:30 – 10:50 "Praxisbeispiele: Mit predictive CRM die marketing Effizienz steigern" – CrossEngage
12:00 – 12:30 "Marketing vor einer Zeitenwende? (und es geht nicht um KI)" – BAM! Bock auf Morgen
15:00 – 15:20 "B2B Paid Media Prinzipien" – Uhura Digital
16:00 – 16:20 "Revolutionising Retail: Location Analytics & ID-less Targeting" – adsquare
16:30 – 16:55 "Der digitale Produktpass – the next big thing im Marketing?" – BAM! Bock auf Morgen
17:00 – 17:25 "Marketing vor einer Zeitenwende? (und es geht nicht um KI)" – BAM! Bock auf Morgen
17:30 – 19:00 medianet Checkout Drinks
Thursday, 21st September 2023
10:30 – 10:50 "Praxisbeispiele: Mit predictive CRM die marketing Effizienz steigern" – CrossEngage
11:00 – 11:20 "Customer Centric Framework Modell: Tiefergreifendes B2B Customer Journey Mapping" – Uhura Digital
12:00 – 12:25 "Marketing vor einer Zeitenwende? (und es geht nicht um KI)" – BAM! Bock auf Morgen
12:30 – 12:55 "Interview: Organisches Targeting mit Welect" – BAM! Bock auf Morgen
13:00 – 13:40 "Money talks: Was es uns kostet, CO2 loszuwerden" – BAM! Bock auf Morgen
14:00 – 14:20 "B2B Marketing in herausfordernden Zeiten – wie Sie Ihr Marketing durch die Krisen führen" – Uhura Digital
15:00 – 15:15 "Wie Sie mit der CrossEngage AI Ihren Print-Kanal optimieren" – CrossEngage
15:30 – 15:55 "Marketing vor einer Zeitenwende? (und es geht nicht um KI)" – BAM! Bock auf Morgen
You can meet these renowned co-exhibitors at our joint stand: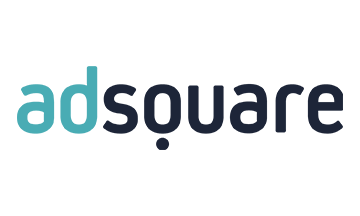 Adsquare is the global Location Intelligence Platform for the open web, holding the distinction of being the largest independent repository of SDK-derived location data. Our platform connects real-time mobility information from 750 million devices worldwide – all while maintaining compliance with the strictest data protection regulations. 
Through cutting-edge location intelligence, we empower marketers to enhance omnichannel campaign planning, programmatic activation, and real-time measurement. Our expertise serves renowned global brands like Samsung, P&G, Daimler, McDonald's, Marriott, Kering, Lego, Subway, and Unilever. 
For platform partners, we offer the opportunity to expand their data offering, app publishers can experience greater yield, while consumers enjoy the most personalised and relevant digital experiences.  
Our location intelligence expertise allows professionals worldwide to seek unparalleled insights into the complex dynamics of real-world consumer behaviour.  
We invite you to visit us at our booth and look forward to meeting you.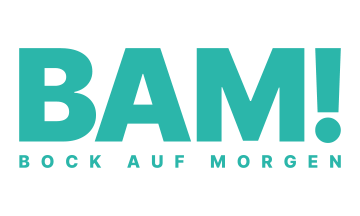 BAM! Bock auf Morgen
Shouldn't we be ready for tomorrow and not afraid of a sustainable world of consumption, everyday life and work? If we manage to convince with "stinginess is cool", we should have the mission in marketing to become the success driver of a sustainable transformation. For this, BAM! Bock auf Morgen offers consulting and training, presents the Marketing For Future Award and organises the BAM! Bock auf Morgen Festival to accompany companies on their way to a sustainable future.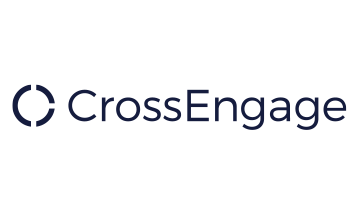 CrossEngage helps you to increase your customer value through a customized combination of consulting services and software solutions, always focused on your individual needs in maximizing your customer profitability and customer lifetime value.
Whether you and your company are still at the very beginning and we take the first steps towards "customer value maximization" together with you, or you are already an absolute expert and want to calculate individualized customer value and customer behavior forecasts by means of the CrossEngage Customer Intelligence Platform, based on AI: CrossEngage is your partner for customer profitability, CLV, customer value and CRM consulting – regardless of the size and maturity of your organization!
https://www.crossengage.io/de/ 
LinkedIn, Twitter, Facebook, Instagram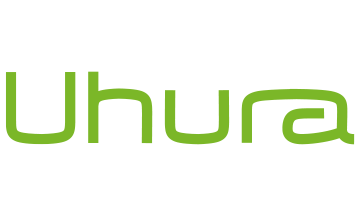 Uhura is an independent digital experience (CX) agency with an international footprint for the specific challenges of B2B brands, companies, and institutions.
We combine data with strategies and tactics that work and create growth for businesses. Our focus is in three areas:
Brand building: here we design brands visually and in terms of content. The goal is to create clear and unique messages that generate identity and needs.
Brand strategies
Brand identity
Campaign strategies and creatives
Social and content strategies
Activation and Media: 
Our Activation and Media department develops distribution and reach-out concepts for optimal campaign management. It finds the target groups at the right time and place and leads them to the offer through an effective balance between awareness and demand strategies and tactics.
Paid Media Strategy & Research

 

Paid Media Operations

 

Social & Search PPC

 

Social & Search organic

 

Content Creation

 

Data to Insight Strategy

 

eCRM & Nurturing

–

Campaigns

 
Platform Design and Development: Digital platforms such as websites need to encourage user engagement and facilitate conversion into real customers. We develop digital applications through strategy, user-centred design and effective technology development.
UX/UI Strategy & Design

 

Customer Journey Maps

 

Content Creation

 

Platforms & Integrations

 
Data to Insight Strategy

 

MarTech Optimization

 

Tool Orchestration

 
Only in Berlin does Uhura currently have around 30 employees for clients such as Uniper, Berlin Fashion Week, Total Energies, Withings or the ILA (International Aerospace Exhibition).
We have received several national and international awards for our campaigns, websites, and marketing applications.
Uhura is a founding member of an international agency network with partner agencies throughout Europe, the USA, and Asia. Through the network, we can effectively localize campaigns and products for the most important markets and also have access to over 200 experts and their project insights for almost all challenges in B2b marketing and its transformation.
At DMEXCO you have the opportunity to talk to our experts, receive information from other projects or discuss assessments of trends or your specific projects.
If you have any questions about the joint stand, please feel free to contact us at any time.