Experts of the Fim/ TV/ VR-  Industry are coming together.
The attending companies present themselves as well as their projects and job offers in GERMAN. After the companies presentations you can also network in English.
11 companies with current projects present themselves in 7 minutes to give insights about their work.
The following companies are looking out for you: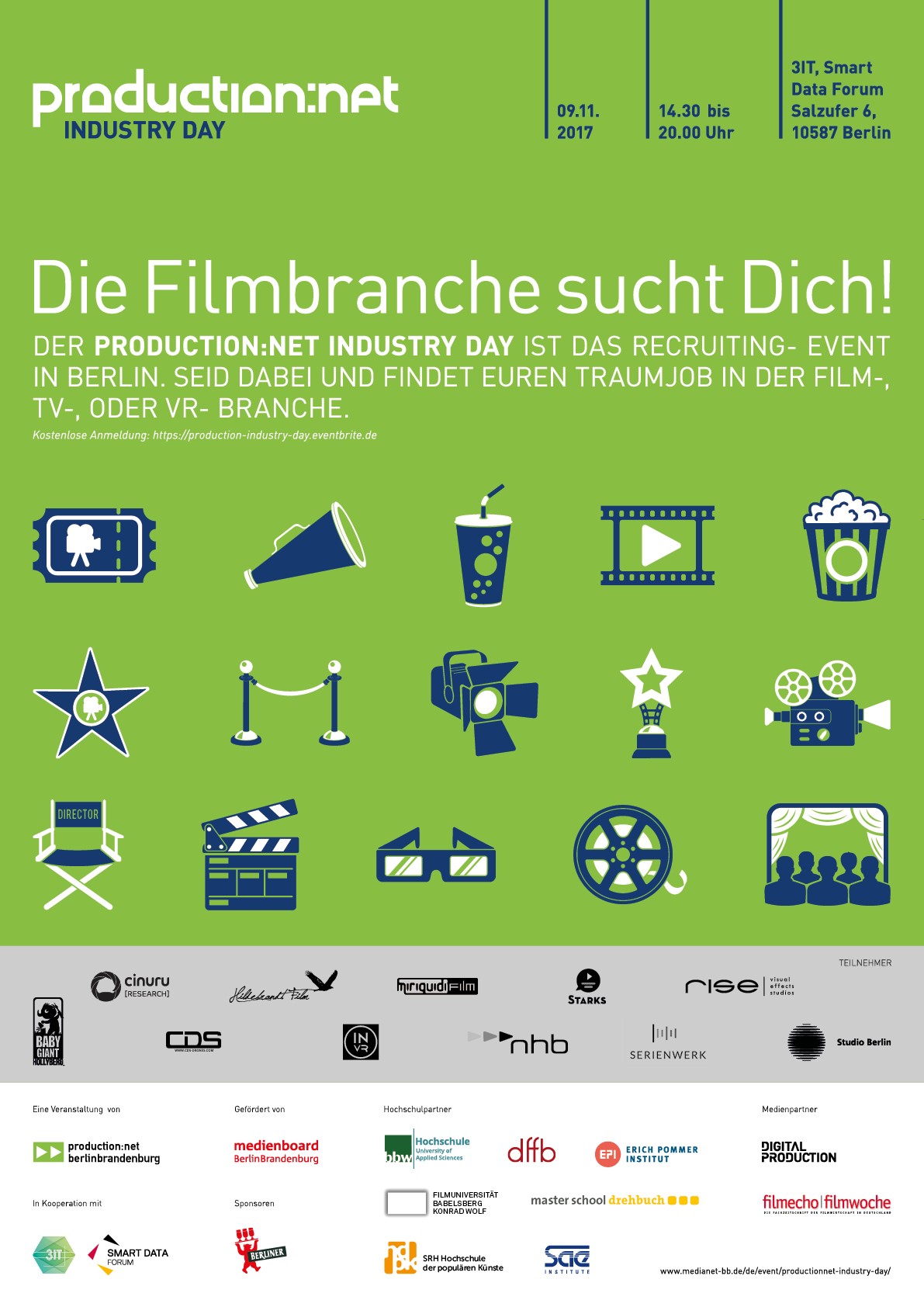 production:net berlinbrandenburg is media:net platform for Film and TV companies in the capital region. Established as well as newly founded companies benefit from multifaceted exchange and continuous dialogue topics that are important for them as well es the production ecosystem.
For registration (until 8th Novemeber) klick here.
The program will be online soon.
Please consider that the presentations will be in german! After the presentations the networkig part can also be in english.
Media partners