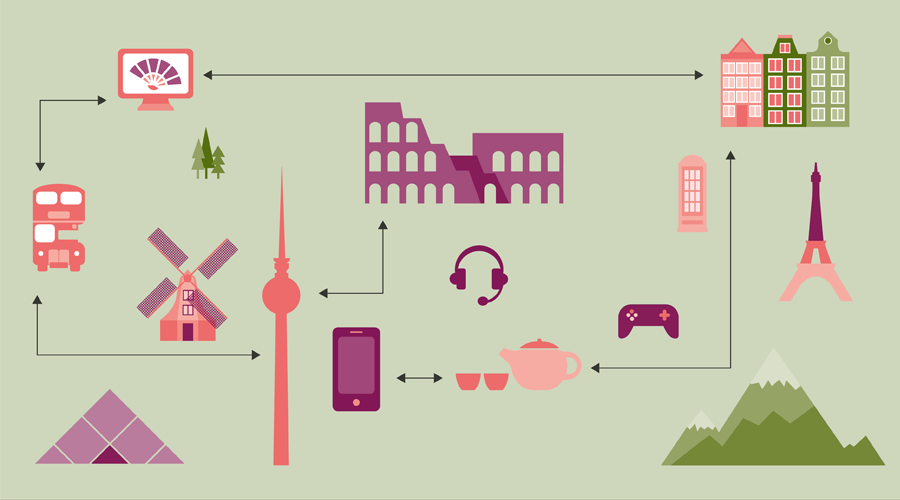 The aim of games:net Berlin Europe is to connect the Berlin Games and Interactive Media industries with other European countries. Focusing on the initiation of business relations, participants will benefit from a wide network of companies, institutions and talent incubators.
Based on the success of "Berlin meets Poland" and "BerlinBalticNordic.net", media:net berlinbrandenburg started its initiative games:net Berlin Europe in October 2020. We will enhance the previous project by extending the existing network to the focus countries UK, France, Italy, Spain, the Netherlands and Switzerland, including digital entertainment areas such as animation and VFX.
The focus is on the initiation of business relations which are supposed to lead to sustainable cooperation. We intend to give participating companies the chance to directly get in touch with the markets of the countries as well as with the companies there, including organizers of the relevant business conferences and trade fairs, multipliers, publishers, developers, associations, investors and incubators. We also connect our participants to universities and cultural institutions.
Please follow this link to visit the games:net Berlin Europe homepage. 
The project is financed by the EUROPEAN REGIONAL DEVELOPMENT FUNDS and the State of Berlin, Senate Department of Economics, Energy, and Public Enterprises through its Program for Internationalization.