At the stage were: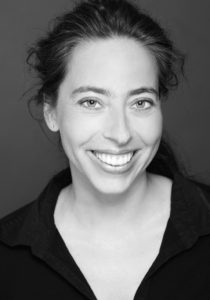 Uta Eberhardt, Funding Manager of Creative Europe Desks Berlin-Brandenburg
Uta has a professional background in economics and media sciences. Since 2005 she has been working for the Creative Europe Desks Berlin-Brandenburg. The desks are designed to assist professionals working in in the creative industries with any questions related to the Creative Europe Programme, an European funding programme to support to the European audio-visual industry.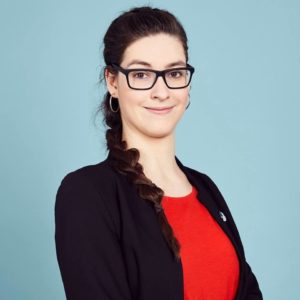 Jenni Wergin, Funding Manager of Medienboard Berlin-Brandenburg
In September 2018 Jenni Wergin joined Medienboard Berlin-Brandenburg as the Funding Manager for innovative audiovisual content with the focus on games and gaming events. Every now and then she gets the chance to moderate events like the Gamefest and is recording Let's Plays during her off days for the indie game channel Two Into Indie.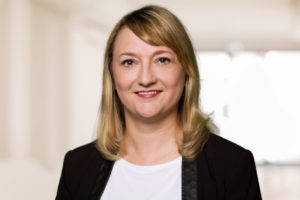 Ina Göring, Funding manager of game
game is the association of the German games industry. As their funding manager Ina is the association's contact for all questions regarding funding-related topics and supports the regional agencies in their work.
In a Q&A, our speakers and two other guests (Tobias Frisch, Studio Fizbin and Johannes Kristmann, Maschinen-Mensch) reported from their own perspective on their experiences with the games funding programmes. You can download the slides on the right in the download section.
We thank all our guests for coming and showing their interest in the topic. A big thanks also goes to our speakers and our partners for their support!