games:net INDUSTRY DAY offers a platform for the exchange between students and alumni of interdisciplinary fields such as IT, Design, Development, Animation and Management, and established experts with the focus on the games industry.
10 companies with current projects present themselves in 7 minutes to give insights about their work.
After the presentations all the companies will have the opportunity to enter into a direct dialogue with the guests in the frame of a fair.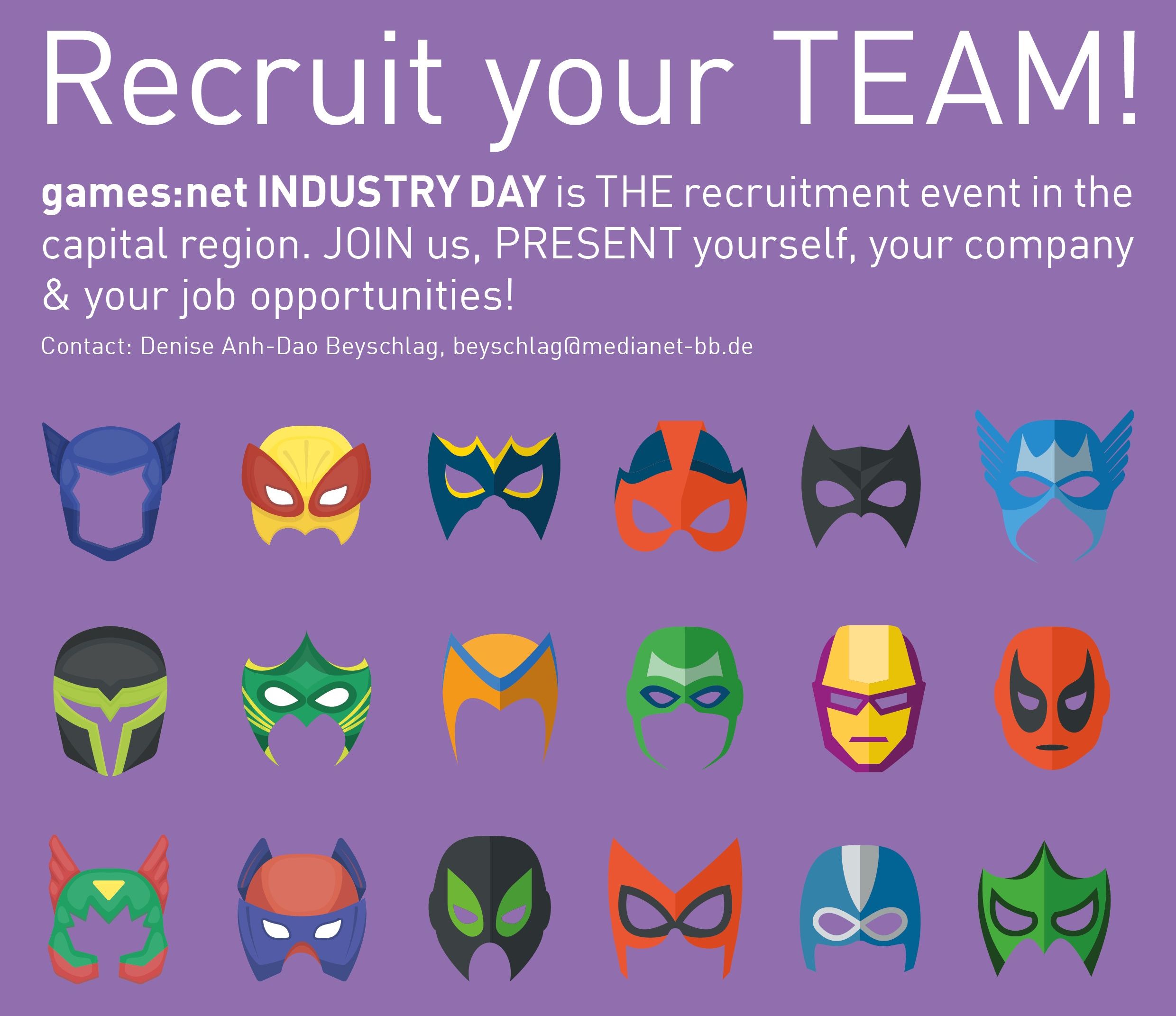 Presentation & Booth:
of games:net members is free of charge
of non-games:net-members is charged with 500 Euro
Please register your company through beyschlag@medianet-bb.de until September 11th, 2017.

Media Partner